MONDAY, 15th OCTOBER 2012
19:00 to 20:30, ROOM: REGATTA ROOM
THE WESTIN - HARBOUR CASTLE,
ONE HARBOUR SQUARE,
TORONTO, ON M5J 1A6, CANADA
The North American Regional At-Large Organization (NARALO) invites you to its NARALO OUTREACH EVENT: AN EVENING WITH AT-LARGE - HONORING THE RALOs event to be held at the ICANN meeting in Toronto, Canada.
This event will be celebrating the 5 Year Anniversary of the 5 At-Large Regional At-Large Organizations (RALOs) and commemorating the achievem ents of the RALOs and their growing role within the At-Large community.
Guest speakers include Fadi Chehadé, ICANN President and CEO; Sebastien Bachollet, ICANN Board Member; Patrick Ryan, Policy Counsel, Open Internet at Google; Philipp Grabensee, Chairman of Afilias; David Fowler, BA; Director of Marketing and Communications, Canadian Internet Registration Authority (CIRA); and Dr. Olivier Crépin-Leblond, Chair of the At-Large Advisory Committee (ALAC).
The Toronto Outreach Event is part of a series of regional events that started with the African Showcase at the ICANN Meeting in Nairobi in March 2010. Next came the EURALO Showcase in Brussels in June 2010, the LACRALO Showcase in Cartagena in December 2010, the NARALO Showcase in San Francisco in March 2011, the APRALO Showcase in Singapore in June 2011, the AFRALO Showcase in Dakar in October 2011, the LACRALO Showcase in San Jose in March 2012, and the EURALO Showcase in Prague in June 2012.
Guest Speakers
Fadi Chehadé, ICANN President and CEO
Dr. Stephen D. Crocker, Board Chair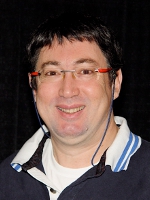 Sebastien Bachollet, ICANN Board Member
Olivier MJ Crépin-Leblond, Chair of the ALAC
Patrick Ryan, Google
Philipp Grabensee, Afilias
Paul Andersen, Chairman of the Board of CIRA
Garth Bruen, Chair of NARALO
Venue and Time
Where: Room – REGATTA ROOM
THE WESTIN - HARBOUR CASTLE
ONE HARBOUR SQUARE, TORONTO, ON M5J 1A6, CANADA
When: MONDAY, 15th OCTOBER 2012 19:00 to 20:30
Agenda
Introduction - Garth Bruen, Chair of NARALO (2 mins)
Welcome Address - Fadi Chehadé, CEO and President of ICANN - "The Changing Role of At-Large within ICANN" (10 mins)
Steve Crocker, Chairman of the Board of ICANN (5 mins)
Sebastien Bachollet, Board Member selected by the At-Large Community (5 mins)
Speakers (introduced by Garth Bruen, Chair of NARALO)

Patrick Ryan, Google (10 mins)
Philipp Grabensee, Chairman of Afilias (5 mins)
Paul Andersen, Chairman of the Board of CIRA - "The Responsibility of Running a ccTLD"

RALO Highlights - Olivier Crepin-Leblond, Chair of the ALAC (15 mins)
Musical Event - Metis Association - Introduced by Glenn McKnight, NARALO member (30 mins)
Concluding Remarks - Darlene Thompson, Secretary of NARALO (2 mins)
Sights and Sounds
Click here to find a compilation of pictures and videos from the NARALO Outreach Event
Sponsors
For More Information